Our qualified surveyors hold extensive experience in asbestos surveying, and assessing for asbestos containing materials across a wide range of property types.
The range of environments in which we carry out asbestos surveys include:
Airports, rail and docks
Commercial office, retail and leisure
Redevelopment and Construction sites
Social Housing and residential properties
Educational, including schools, colleges and universities
Hospitals, healthcare and emergency services
Manufacturing and industrial premises
Ministry of Defence establishments
National Heritage sites and listed buildings
Prisons and secure establishments
Localised sampling of suspect materials to confirm the presence of asbestos fibres within a material.
A standard survey intended to locate and assess, as far as reasonably practicable, the presence and extent of any suspect asbestos containing materials in the building which could be damaged or disturbed during normal occupancy, including foreseeable maintenance and installation.
Re-inspection Assessment Surveys
An assessment of previously identified asbestos-containing materials to record if the materials are in a safe condition and to enable an update of the building asbestos register.
A more intrusive survey to locate and describe, as far as reasonably practicable, asbestos containing materials where refurbishment work or intrusive maintenance and repair work will take place in a building.
A fully intrusive survey involving destructive inspection, as necessary, to gain access to all areas, including those that may be difficult to reach prior to the part or full dismantling of a building.
We provide clear and concise reports, in an easy to use format with photographs and marked drawings. All reports are supplied in pdf format via download from the TRAC on-line portal.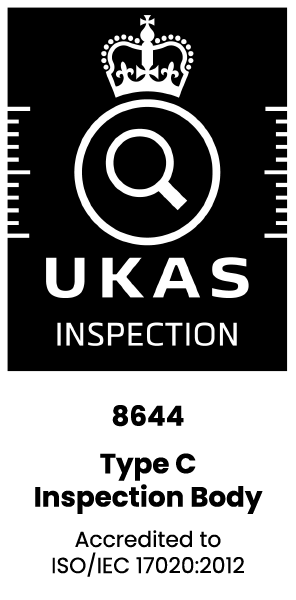 TRAC Associates Limited is accredited by the United Kingdom Accreditation Service as a Type C Inspection Body.
Accredited to ISO/IEC 17020:2012